Assistant Manager, Operations - Office ($68,600.00-$94,300.00)
Property: 
SC GATEWAY (2145)
Location: 
Santa Clara, CA, 95054
Division: 
Office (Office)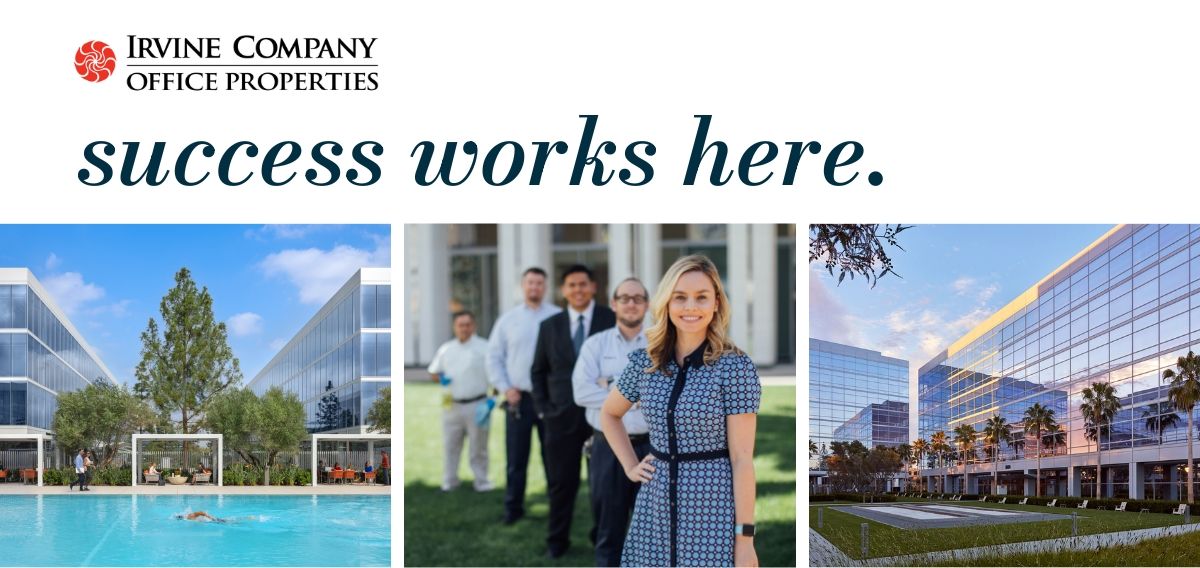 Position Summary:
Assists the Manager / Senior Manager with the management of the property along with the leadership of assigned staff.  Assists with assigned areas including the strategic, financial, and operational management of the properties.
Job Duties:
PROPERTY & CUSTOMER
Ensure properties are maintained in a first class manner, which will distinguish Irvine Company projects from the competition.
Maintain vacant space in projects to ensure they are in top condition for viewing by potential customers.
Manage new suite construction, tenant improvement, restoration, and alterations process.
Manage service providers to ensure top quality work is performed in compliance of the contract and in a timely manner.
Interface with other internal Irvine Company departments to ensure property maintenance of buildings is to our level of standard and work together to maintain and enhance customer satisfaction.
Review and audit deal sheets and lease abstracts.
Coordinate customer move-in and move-outs.
Enforce the terms and conditions of the lease.
Implement customer service programs (program varies depending on region/portfolio).
Responsible for directing resources to handle all customer requests and issues.
Respond to emergencies on the property and work with engineering to resolve.
Incident report filing, as necessary.
Ensure customer insurance compliance.
Provide initial review of recurring reports.
FINANCIAL
Develop and maintain detailed property budgets and forecasts on property expenses and capital expenditures.
Prepare customer CAM estimates and year-end reconciliations.
Manage financials to established budget and forecast.  Provide monthly analysis and explanation of variances.
Manage accounts receivables to ensure timely collection of rent by following company policy for non-payment, and provide monthly accounts receivable comments; draft and issue legal notices.
Review and approve all invoices for expenditures.
Prepare and manage necessary paperwork for approvals.
Prepare various monthly status reports.
MANAGEMENT/LEADERSHIP
Participate in portfolio wide special initiatives and projects.
Understand respective market area, which includes having knowledge of competitive properties, local business conditions, and any other conditions that have an impact on the operation of the properties.
Lead by example – create a positive environment while embracing the company's mission statement and customer service program.
Co-create performance appraisals for appropriate staff.
Minimum Qualifications / Other Expectations:
3 plus years of experience in property/facilities management or 3 plus years of experience in related business management.
Excellent computer, communication, accounting/budgeting, organizational and customer service skills.
Knowledge of property management and terminology.
Experience in a professional office setting, preferably in real estate or property management.
 Compensation:
Base Pay Range: $68,600.00 - $94,300.00
Actual placement within this range may vary based upon, but not limited to, relevant experience, time in role, base salary of internal peers, prior performance, business sector, and geographic location.
The Company also offers competitive benefits for full time employees including paid time off, matching 401(k), and health benefits.

About Us:
Irvine Company Office Properties (a division of Irvine Company) offers a portfolio that includes more than 550 office buildings in premier locations: Orange County, Los Angeles, San Diego, Silicon Valley, Chicago and New York.

We've evolved the traditional office to something much more: a modern working community. Featuring innovative workplace design, quality craftsmanship, dedicated management and a collection of memorable experiences that seamlessly combine to build a vibrant workplace community.

We take as much pride in our employee community as we do the communities we create. It's an environment populated with talented and experienced people, a collaborative spirit and abundant opportunities.

Apply today to join our employee community, and learn more about Irvine Company, our legacy and our guiding principles.


Irvine Company is committed to providing equal opportunity in all of our employment practices, including selection, hiring, promotion, transfer, compensation, termination, and training, without regard to race, religion, color, sex, sexual orientation, gender, gender identity, national origin, ancestry, citizenship status, marital status, pregnancy, age, medical condition, genetic information, military and veteran status, disability, or any other basis protected by federal, state, and local law. Reasonable accommodation is available for qualified individuals with disabilities, upon request.
#LI-Onsite

Nearest Major Market: San Jose
Nearest Secondary Market: Palo Alto
Job Segment: Real Estate, Medical Office Assistant, Administrative Assistant, Assistant Manager, Engineer, Sales, Administrative, Management, Engineering