FREQUENTLY ASKED QUESTIONS
FREQUENTLY ASKED QUESTIONS
Preparing for you interview
We're committed to protecting the safety and well-being of our Associates and our community. Due to the current conditions brought on by COVID-19, we have adjusted our interview process to follow physical distancing guidelines and limit in-person interactions.
WHAT TO EXPECT
Your interview may be conducted in one of three ways: video interview via Google Meet, phone interview (no video) via Google Meet, or direct phone call.
For Google Meet interviews, reference this Google Meet Quick Start Resource or follow the instructions below:

Sign in to your existing Google account. Don't have a Google account? You can sign up for free!
From your computer: no download required, use any web browser.
From your phone or tablet: download the Google Meet mobile app.

HOW TO JOIN THE INTERVIEW
For a phone interview via Google Meet, dial the phone number and enter in the PIN.
For a video interview, by clicking "Join Now," you will have a chance to turn on your microphone and camera as well as check your screen before starting the interview.
I'm interested in working for Irvine Company. How do I find out about current openings?
Current openings are listed here on our careers site. Search by keyword or location using the search bar, or browse available positions by job category using the Job Opportunities link at the top of the page. View all available positions using the View All Jobs link.
How do I find out about any new open positions as they become available?
Search positions that match your interests, then click the Create Email Alert button to receive email notifications when a new position that matches your criteria becomes available.
I've applied online. What happens now?
Your application will be reviewed by our Talent Acquisition team and the hiring manager for the position(s) to which you have applied. Due to the high volume of applicants, we are not able to personally reach out to every applicant. If the hiring manager is interested in learning more about your background, a member of our team will reach out to you directly.
What is the Talent Community?
Joining our Talent Community is the best way to stay updated on new openings as they become available, whether you are interested in new career opportunities for yourself or a friend or colleague.
I am planning to attend an open interview day. How should I prepare?
Our open interview days are a great opportunity to make a first impression! Here are some tips to help you put your best foot forward.
Review the job description, visit IrvineCompany.com to learn more about the Company and come prepared with any questions you may have. If you haven't applied online yet, please apply before attending. Please bring a few copies of your resume with you as you may meet with multiple interviewers. The full interview process may take up to two hours, so please plan your schedule accordingly. And don't forget to dress for success!
Where can I find a schedule of upcoming interview day events?
NOTE: Due to COVID-19, we have suspended in-person hiring events and interview days until further notice. Follow us on Facebook to stay up-to-date on future events and opportunities.
Can I edit a previously submitted resume?
Yes! Sign In to your profile anytime to update your resume and/or change your Job Email Alerts.
I was referred by an employee of Irvine Company. How does that work?
Before you complete an application, the employee referring you needs to enter your name and email address into our system. Then you will receive an invitation via email to create a Talent Community profile, upload your resume and apply to the position(s) you are interested in.
If you have already created a Talent Community profile, please log in using your existing profile rather than creating a new one.
I am a temporary associate/consultant for Irvine Company. How should I apply to positions I am interested in?
Temporary associates/consultants can search and apply to available positions through this website.
I'm not sure if I have an account. How can I check?
From the Sign In Page, you can recover your password if you have previously created an account. Click the Forgot Password? link, enter your email address and your password (if you have one) will be emailed to you.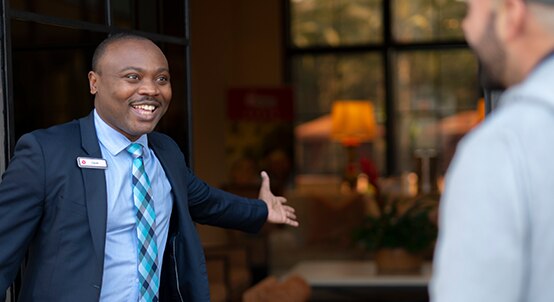 JOIN OUR TALENT COMMUNITY
Stay up to date with new opportunities that match your interests as soon as they become available. Easily update your profile and unsubscribe at anytime. What are you waiting for?