Location: 
Newport Coast, CA, 92617
Division: 
Resort at Pelican Hill (RPH)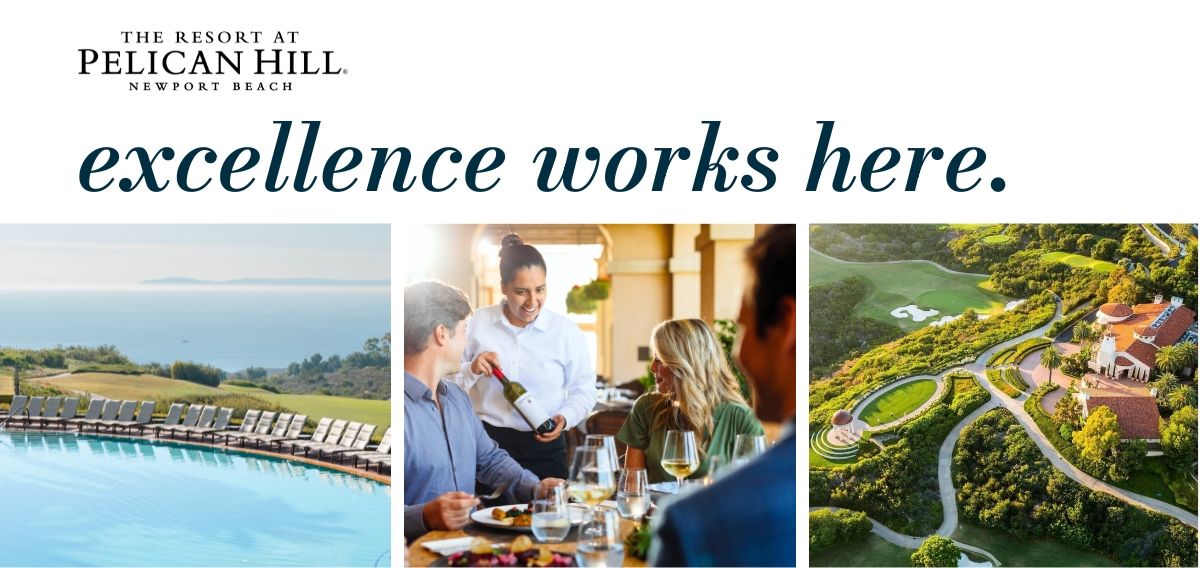 Position Summary:
The Food Runner is responsible for organizing, expediting and the delivery of all food items to the guests with care and finesse. Acts as mediator, organizer and communicator between the Front of House ("FOH") and culinary staff to ensure the correct plates are delivered to the correct guests and to the correct position.   Knows proper serving standards, e.g., serve from the left and pickup from the right.
Job Duties:
Work as team player with all restaurant staff.
Perform opening and closing procedures as determined by management.
Demonstrate knowledge of food and beverage items on the menu.
Monitor and maintain operating supplies; maintain a 'clean as you go' approach.
Handle guest inquiries in a courteous, professional, and efficient manner.
Remain up-to-date on events within hotel/resort.
Know all dining room floor plans and understand the seat number system.
Expedite the delivery of food; follow all steps of service at all times without fail.
Be versed on all to go orders and know proper procedures and standards.
Strictly adhere to the rules and regulations established in the employee handbook and the hotel's policies.
Follow proper payroll, uniform, and grooming policies and procedures.
Attend and contribute to all staff meetings, pre-shift meetings, other departmental and hotel meetings and/or training as scheduled.
Maintain open communication with the Culinary staff as well as the FOH Management 
Responds properly in any hotel emergency or safety situation and is well versed in all procedures 
Utilizing the10'-5'-3' rule in all interactions
Recognize any problems resulting from guest complaints, intoxication or disruptive behavior; notify management immediately.
Notify management of unsafe conditions, needed maintenance of tables, chairs, carpet and/or equipment and any accidents.
Follow all procedures when responding to any hotel emergency or safety situation.
Perform other duties as assigned or requested.
Minimum Qualifications / Other Expectations:
High School Diploma or equivalent
6 months-1 year previous food and beverage experience preferred; hospitality industry preferred 
Excellent reading and oral proficiency in the English language 
Valid Serve Safe, CA food handlers card required 
 Compensation:
Base Pay Start Rate: $15.50
The Company also offers competitive benefits for full time employees including paid time off, matching 401(k), and health benefits.

About Us:
The Resort at Pelican Hill is one of the world's finest Five-Star, Five-Diamond destinations offering unparalleled service and luxury.

Perched upon 504 acres of unrivaled coastal beauty, The Resort at Pelican Hill is a world unto itself with seven exceptional dining options, 36 holes of world-class golf and the #1 Spa in California.

Our employee community is comprised of hard-working, dedicated hospitality professionals who create memorable experiences that stay with guests long after they've left. It's an environment populated with talented, passionate and experienced people, a collaborative spirit and abundant opportunities.

Apply today to join our employee community, and learn more about Irvine Company, our legacy and our guiding principles.


Irvine Company is committed to providing equal opportunity in all of our employment practices, including selection, hiring, promotion, transfer, compensation, termination, and training, without regard to race, religion, color, sex, sexual orientation, gender, gender identity, national origin, ancestry, citizenship status, marital status, pregnancy, age, medical condition, genetic information, military and veteran status, disability, or any other basis protected by federal, state, and local law. Reasonable accommodation is available for qualified individuals with disabilities, upon request.
#LI-Onsite

Nearest Major Market: Irvine California
Nearest Secondary Market: Los Angeles
Job Segment: Food Service, Chef, Culinary, Hospitality