Cook I - Banquets Kitchen ($24.00)
Location: 
Newport Coast, CA, 92657
Division: 
Resort at Pelican Hill (RPH)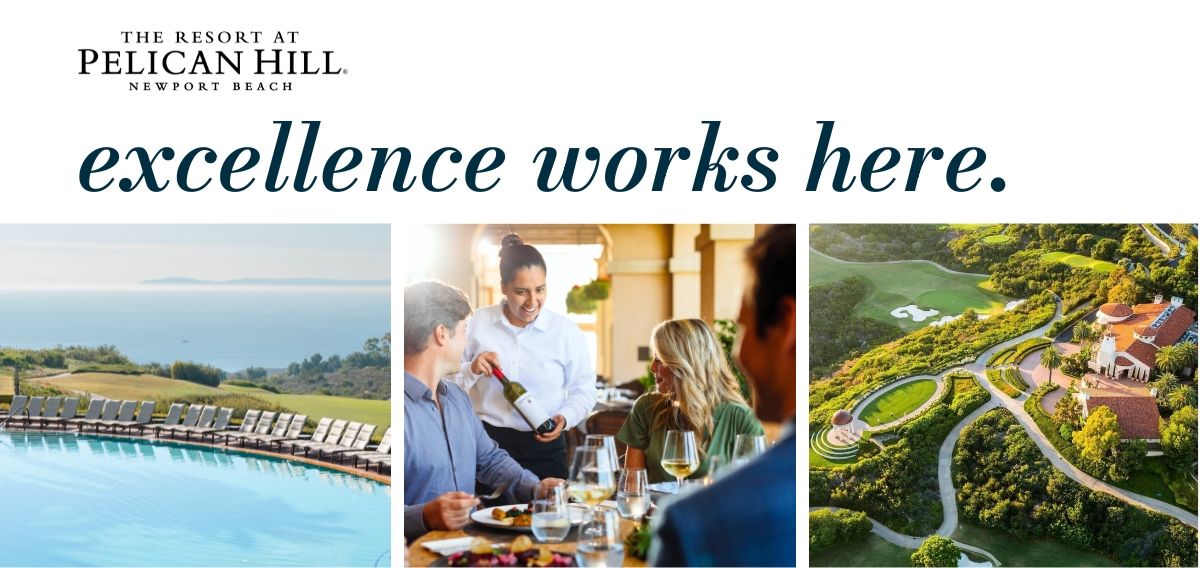 Position Summary:
Cook 1 is a lead line cook.  This person will assist in various areas of the kitchen doing prep, cooking on the hot line, reading ticket orders, following recipes and plating guidelines consistently, preparing all foods to the Resort at Pelican Hill culinary standards and have the ability to maintain composure under stressful circumstances.
Job Duties:
A Cook 1 must be knowledgeable in the culinary field with the ability to multitask, work well with co-workers, able to work independently with minimal supervision and complete assigned tasks as directed. Cook 1 will work with Sous Chef on menus and quality control. 
Daily Duties include but not limited to:
Vegetable prep, plating up breakfast, lunch or dinner, put away and rotate stock as needed, assisting coworkers as needed.
Searing proteins to be used in restaurant and beverage cart, re-therm/cooling products to proper temperatures following HACCP guidelines.
Finish cooking and plate according to established standards and guidelines, generating requisitions for goods and product inventory.
Absence of Sous Chef, a Cook 1 assumes some of the responsibilities and duties of Sous Chef.
Familiar with clubs policies, fundamentals of operation and Pelican Hill's mission and vision statements.  
The Cook 1's other responsibilities include:
Taste! Taste! Taste! The flavor of food is what makes a lasting impression.
Commit to perfect food preparation and presentation each and every time.
Respect the food by properly using products and minimizing waste.
Concentrate on all details during production to ensure consistency.
Enhance the guest experience by valuing their unique needs.
Demonstrate Authentic Hospitality when interacting with guests and employees.
Actively participate in all communication to ensure food is expedited quickly and efficiently.
Ensure your appearance is neat and professional throughout your shift.
Create a safe and well-organized workstation.
Embrace your passion for food. Fuel your knowledge by keeping up with culinary trends.
Prepares a variety of meats, seafood, poultry, vegetables and other food items for cooking in broilers, ovens, grills, fryers and a variety of other kitchen equipment.
Assumes 100% responsibility for quality of products served.
Knows and complies consistently with our standard portion sizes, cooking methods, quality standards and kitchen rules, policies and procedures.
Preps, stocks and maintains sufficient levels of food products at line stations to assure a smooth service period.
Portions food products prior to cooking according to standard portion sizes and recipe specifications.
Maintains a clean and sanitary work station area including tables, shelves, grills, broilers, fryers, pasta cookers, sauté burners, convection oven, flat top range and refrigeration equipment.
Prepares items for broiling, grilling, frying, sautéing or other cooking methods by portioning, battering, breading, seasoning and/or marinating.
Follows proper plate presentation and garnish set up for all dishes.
Follow sanitation guidelines set forth by the Health Department.
Handles, stores and rotates all products properly.
Assists in food prep assignments during off-peak periods as needed.
Closes the kitchen properly and follows the closing checklist for kitchen stations. Assists others in closing the kitchen.
Attends all scheduled employee meetings.
Performs other related duties as assigned by the Chef or manager-on-duty.
Minimum Qualifications / Other Expectations:
Education:
Culinary degree preferred
Experience:
3-5 years' culinary experience in a high volume environment required
Knowledge, Skills and Abilities:
Demonstrate initiative, personal awareness, professionalism, positive attitude, and integrity; exercise a high quality of customer service and leadership in all areas of performance.
Project a professional image and demeanor.
Understand, apply, and comply with all company policies and procedures.
Bilingual in English/Spanish is helpful Communication skills
Friendly disposition
Organizational skills
Ability to handle multiple tasks
Knife skills
Safe food handling and sanitation knowledge
Ability to communicate clearly and effectively in English.
Licenses and Certificates:
Must possess California Food Handlers Card
 Compensation:
Base Pay Start Rate: $24.00
The Company also offers competitive benefits for full time employees including paid time off, matching 401(k), and health benefits.

About Us:
The Resort at Pelican Hill is one of the world's finest Five-Star, Five-Diamond destinations offering unparalleled service and luxury.

Perched upon 504 acres of unrivaled coastal beauty, The Resort at Pelican Hill is a world unto itself with seven exceptional dining options, 36 holes of world-class golf and the #1 Spa in California.

Our employee community is comprised of hard-working, dedicated hospitality professionals who create memorable experiences that stay with guests long after they've left. It's an environment populated with talented, passionate and experienced people, a collaborative spirit and abundant opportunities.

Apply today to join our employee community, and learn more about Irvine Company, our legacy and our guiding principles.


Irvine Company is committed to providing equal opportunity in all of our employment practices, including selection, hiring, promotion, transfer, compensation, termination, and training, without regard to race, religion, color, sex, sexual orientation, gender, gender identity, national origin, ancestry, citizenship status, marital status, pregnancy, age, medical condition, genetic information, military and veteran status, disability, or any other basis protected by federal, state, and local law. Reasonable accommodation is available for qualified individuals with disabilities, upon request.
#LI-Onsite

Nearest Major Market: Orange County
Nearest Secondary Market: Los Angeles
Job Segment: Food Service, Line Cook, Kitchen, Chef, Culinary, Hospitality