Location: 
Newport Coast, CA, 92657
Division: 
Resort at Pelican Hill (RPH)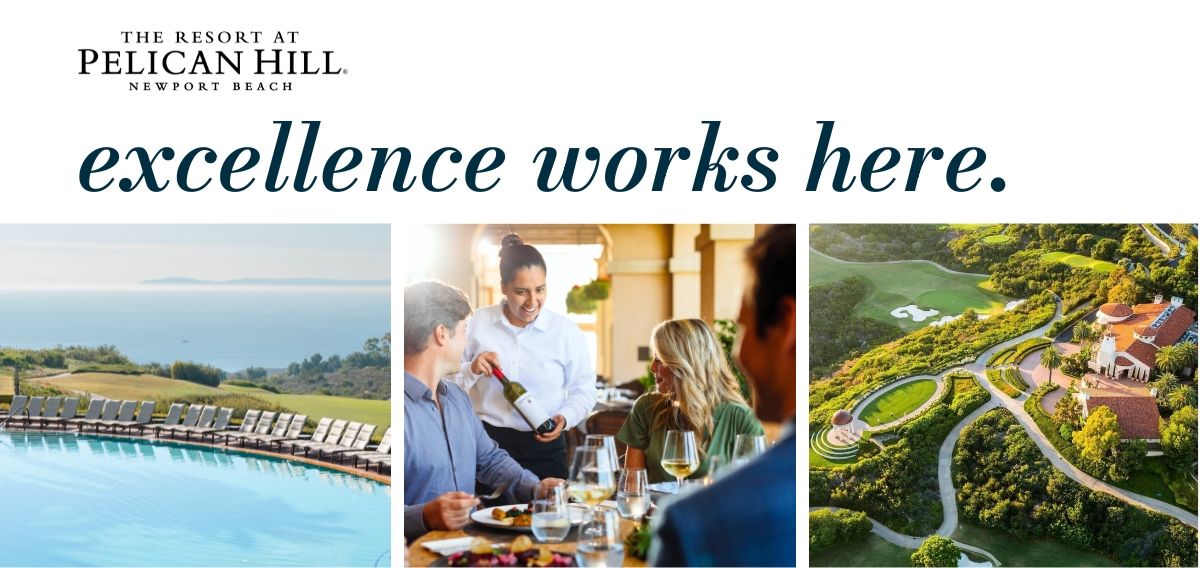 Position Summary:
The Banquet Server is responsible for offering banquet guests an enjoyable, expertly served meal reflecting the high customer service standards of company. They must anticipate guests' needs and provide service before being asked, such as filling water glasses when needed and monitoring the table during their meal. A Banquet Server must maintain a professional appearance and friendly attitude toward guests, other employees and management staff.
Job Duties:
Review the banquet schedule for arrival times and changes in assignment.
Assist in the placement of food items in a function room for a display or a buffet.
Serve banquet meals in the order and to the expectation of the supervisor. Ensure consistency throughout the banquet. 
Replenish beverages as necessary and check with guest for overall satisfaction with mean and service. 
Ensure consistency in preparation and presentation of food and drink items before serving to guest.
Remove dishes promptly as guests complete each course.
Follow all standard food handling, sanitation and health department guidelines.
Ensure all food and beverage items have been returned to the kitchen at the conclusion of the banquet.
Recognize and address any problems resulting from guest complaints, intoxication or disruptive behavior.
Notify management of unsafe conditions, needed maintenance of tables, chairs, carpet and/or equipment and any accidents.
Follow all procedures when responding to any hotel emergency or safety situation.
Minimum Qualifications / Other Expectations:
Experience:
Minimum one (1) year experience working as a Food Server, preferably in a high volume banquet or hotel/resort environment.
Knowledge, Skills and Abilities:
Strong attention to detail and the ability to handle multiple tasks.
Excellent communication skills.
Ability to work with management staff and other employees in a professional manner.
Certificates and Licenses:
Possess current health department certifications required to work in a restaurant.
Must have current California Food Handler Card or willingness and ability to obtain California Food Handling Card before first day of employment.
Physical Demands:
Below Waist Lift - 39 lbs
Above Waist Lift - 39 lbs
Push/Pull (Walking) - 66 lbs. force
Stooping/Work Bending Over (Sustained) - Occasional
 Compensation:
Base Pay Start Rate: $15.50
The Company also offers competitive benefits for full time employees including paid time off, matching 401(k), and health benefits.

About Us:
The Resort at Pelican Hill is one of the world's finest Five-Star, Five-Diamond destinations offering unparalleled service and luxury.

Perched upon 504 acres of unrivaled coastal beauty, The Resort at Pelican Hill is a world unto itself with seven exceptional dining options, 36 holes of world-class golf and the #1 Spa in California.

Our employee community is comprised of hard-working, dedicated hospitality professionals who create memorable experiences that stay with guests long after they've left. It's an environment populated with talented, passionate and experienced people, a collaborative spirit and abundant opportunities.

Apply today to join our employee community, and learn more about Irvine Company, our legacy and our guiding principles.


Irvine Company is committed to providing equal opportunity in all of our employment practices, including selection, hiring, promotion, transfer, compensation, termination, and training, without regard to race, religion, color, sex, sexual orientation, gender, gender identity, national origin, ancestry, citizenship status, marital status, pregnancy, age, medical condition, genetic information, military and veteran status, disability, or any other basis protected by federal, state, and local law. Reasonable accommodation is available for qualified individuals with disabilities, upon request.
#LI-Onsite

Nearest Major Market: Orange County
Nearest Secondary Market: Los Angeles
Job Segment: Banquet, Food Service, Kitchen, Hospitality