Senior Financial Analyst, Corporate Financial Planning & Analysis ($93,300.00-$117,700.00)
Property: 
550 NEWPORT CTR (0003)
Location: 
Newport Beach, CA, 92660
Division: 
SP&A/R.E. Inv. & Analytics (SP&A)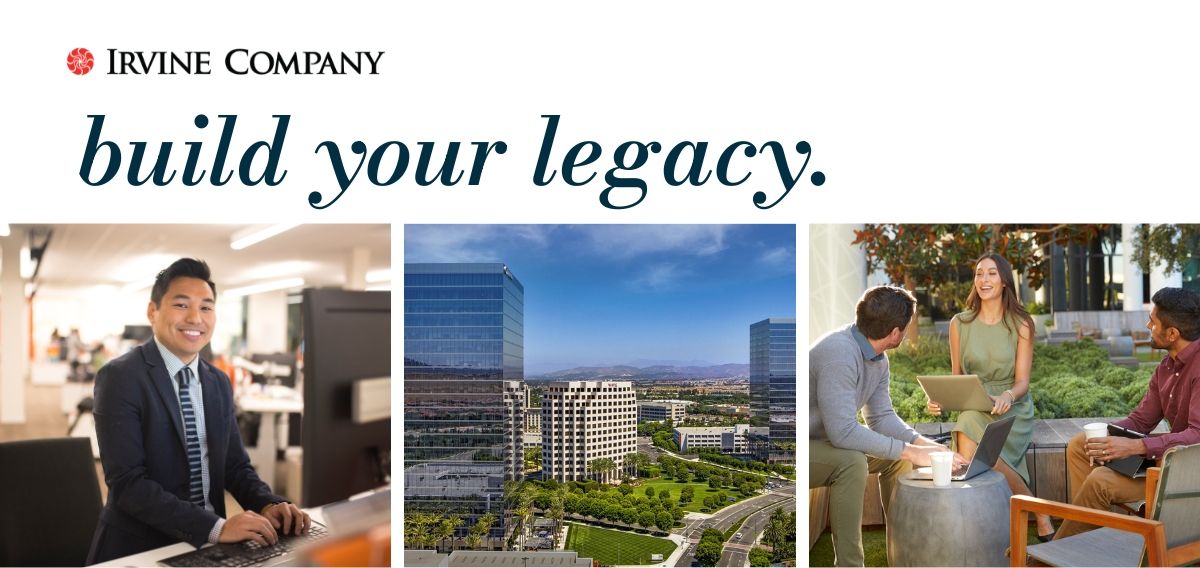 Position Summary:
The Strategic Planning & Analysis group ("SP&A") is responsible for financial planning, analysis, and research in support of the development, acquisition, and operating activities of the Irvine Company.
Within the SP&A group, the Corporate Financial Planning team coordinates the budgeting and forecasting process for all of the Company's business lines. They are also responsible for enterprise-wide analytics (cash availability, capital allocation planning, financial ratios, scenario analysis, etc.),  executive reporting, and business intelligence initiatives.
Job Duties:
The Senior Analyst of Corporate Financial Planning will provide analytical support with specific responsibilities as follows:
Support the financial planning, analysis, and information management activities of the Company, including collaboration with the real estate divisions (Apartments, Office, Retail, Corporate Business Properties, Builder Land Sales) and corporate back office groups (accounting, tax, legal, etc.)
Assist in completion of the quarterly forecasts, annual budgeting processes, operating plan variance analyses, and special projects
Enterprise-level consolidation of financial projections for executive reporting, presentations, and analysis
Heavy exposure to the corporate consolidation model, including weekly cash forecasting, financial ratio projections, downside scenarios, and sensitivity analysis
Prepare presentation materials and supplemental exhibits / analyses for the senior management team to deliver in quarterly Board of Directors meetings. 
Develop financial models and analyses to support strategic initiatives
Assist on reporting and process improvement initiatives that may include software implementation and business intelligence platform development
Other duties as assigned.
Minimum Qualifications / Other Expectations:
Strong Academic Background. Bachelor's degree in finance, accounting, economics, or related field. Coursework in financial statement preparation and analysis and data analytics a plus. 
Proven Analytic Capabilities. Minimum two years of experience within corporate finance, financial accounting, investment banking, consulting, or commercial real estate. Strong understanding of financial statement analysis, accounting, and corporate finance concepts required. Must have excellent Microsoft Excel and data modeling skills; knowledge of database structures a plus.
Superior Communication Skills. This position will be expected to interact in a professional environment with individuals at all levels of the organization. The ideal candidate will be able to develop credibility across the Company through both quality of work product and interpersonal interaction.
Self-Motivated Work Style. Must be comfortable taking the initiative to learn and own work product and process. This position requires being highly organized and sharing the Company's passion for attention to detail. Expectations include the highest standards of accuracy, ability to think creatively, and a willingness to embrace change and ambiguity.
Team-Oriented. Analytic functional groups at Irvine Company are lean teams that rely on all members to both own their area of expertise and contribute on new projects as needed. Must possess a willingness to roll-up sleeves and work with team members in a hands-on capacity, and to contribute positively to a collaborative culture.
 Compensation:
Base Pay Range: $93,300.00 - $117,700.00
Actual placement within this range may vary based upon, but not limited to, relevant experience, time in role, base salary of internal peers, prior performance, business sector, and geographic location.
The Company also offers competitive benefits for full time employees including paid time off, matching 401(k), and health benefits.

About Us:
Irvine Company is a privately held real estate investment company and master-planner committed to creating and sustaining communities that thrive for generations.

Irvine Company is respected for its master planning and environmental stewardship of the Irvine Ranch in Orange County, including diversified operations throughout coastal California. Irvine Company brings to life neighborhoods and sustainable communities with a full range of housing, jobs, retail centers, schools, parks and open space.

We take as much pride in our employee community as we do the communities we create. It's an environment populated with talented and experienced people, a collaborative spirit and abundant opportunities.

Apply today to join our employee community, and learn more about Irvine Company, our legacy and our guiding principles.


Irvine Company is committed to providing equal opportunity in all of our employment practices, including selection, hiring, promotion, transfer, compensation, termination, and training, without regard to race, religion, color, sex, sexual orientation, gender, gender identity, national origin, ancestry, citizenship status, marital status, pregnancy, age, medical condition, genetic information, military and veteran status, disability, or any other basis protected by federal, state, and local law. Reasonable accommodation is available for qualified individuals with disabilities, upon request.
#LI-Onsite

Nearest Major Market: Orange County
Nearest Secondary Market: Los Angeles
Job Segment: Real Estate, Retail Sales, Business Process, Sales, Retail, Management