Senior Data Management Solutions Architect ($176,000.00-$211,300.00)
Property: 
101 INNOVATION (0008)
Location: 
Irvine, CA, 92618
Division: 
Innovation Technology (IT)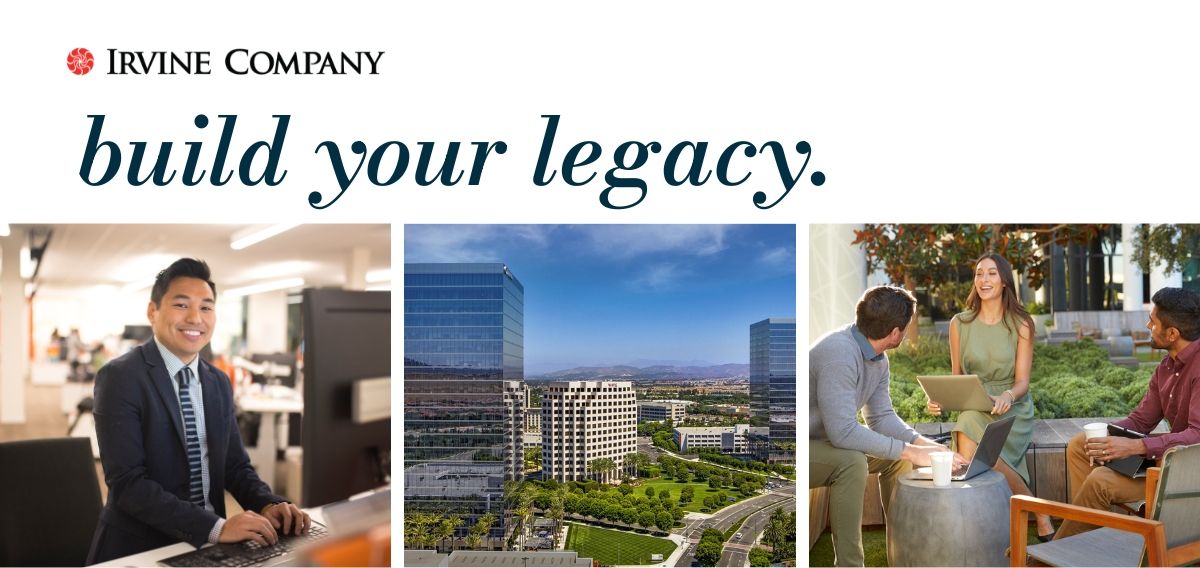 Position Summary:
We are seeking a Sr Integration Solutions Architect to meet a rapidly growing demand for data integration across the organization. This is an exciting opportunity to make a significant impact on the value that our Enterprise data management team provides for its business partners. As we make progress in our cloud data platform strategy, this role will be instrumental in the design and build of technical solutions. Success in this role requires the ability to communicate, present and interact comfortably with senior leadership; demonstrated proficiency implementing self-service solutions to empower an organization to generate valuable actionable data insights, data modeling, and data engineering with significant experience advocating solutions in the cloud-native data management platforms. The ideal candidate will also have excellent problem solving skills, strong team player as well as an individual contributor as situation calls for; ability to understand information quickly, derive insight, synthesize information clearly and concisely, and devise solutions; strong relationship-building and interpersonal skills; demonstrated self-confidence, quick learner, honesty, and integrity; a desire to learn, and develop with new technologies and methods.
Job Duties:
● Translates business and technical requirements into an architectural blueprint to achieve business objectives, and documents all integration solution architecture design and analysis work.
● Oversee the assessment, development, and execution of a solutions architecture for a set of designated business applications or technological components. This entails aligning with integration strategies, capabilities, value streams, prerequisites, and corporate integration guidelines.
● Produces architectural design documentation to provide guidance and context for solution development across a spectrum of products, services, projects, and systems, encompassing applications, technologies, processes, and information.
● Asses existing and future solutions requirements on integration architecture, ETL, data modeling, data sourcing, and data quality.
● Partner with Sr. Director, Enterprise Data Integration to help guide technology modernization strategy.
● Perform code reviews and ensure alignment to industry standards.
● Manage release deployments and performance testing.
● Evaluate and optimize existing integration solutions.
● Monitor and support integration tools, database servers and related processes.
● Ability to assess and leverage strengths of a diverse group of people to maximize team performance.
● Be a leader. Mentor remotely located integration teammates, embracing a workforce of the future mindset.
● Provide excellent end user support.
● Present proposed solution blueprints to an enterprise Architecture Review Board.
Minimum Qualifications / Other Expectations:
● Bachelor's degree in Computer Science, Information Systems, Engineering or Data Analytics
● 12+ years of hands-on experience as an Integration Developer, Data Engineer and/or Architect using integration tools such as Matillion, Informatica, Boomi etc.
● 8+ years proven data modeling skills - must have demonstrable experience with ETL/ELT designs for loading data into the ODS , Dimensions and Facts, designing models for data warehousing and analytics use-cases (e.g. from operational data store to semantic models)
● 5+ years of Data engineering experience in API integrations
● 5+ years of experience with Snowflake and other Cloud Data Warehousing / Data Lake
● Highly proficient in SQL and python for automation and data manipulations
● Capability to conduct performance analysis, troubleshooting and remediation
● Self-driven individual with the ability to work independently or as part of a project team
● Experience operating in an agile development environment preferred
 Compensation:
Base Pay Range: $176,000.00 - $211,300.00
Actual placement within this range may vary based upon, but not limited to, relevant experience, time in role, base salary of internal peers, prior performance, business sector, and geographic location.
The Company also offers competitive benefits for full time employees including paid time off, matching 401(k), and health benefits.

About Us:
Irvine Company is a privately held real estate investment company and master-planner committed to creating and sustaining communities that thrive for generations.

Irvine Company is respected for its master planning and environmental stewardship of the Irvine Ranch in Orange County, including diversified operations throughout coastal California. Irvine Company brings to life neighborhoods and sustainable communities with a full range of housing, jobs, retail centers, schools, parks and open space.

We take as much pride in our employee community as we do the communities we create. It's an environment populated with talented and experienced people, a collaborative spirit and abundant opportunities.

Apply today to join our employee community, and learn more about Irvine Company, our legacy and our guiding principles.


Irvine Company is committed to providing equal opportunity in all of our employment practices, including selection, hiring, promotion, transfer, compensation, termination, and training, without regard to race, religion, color, sex, sexual orientation, gender, gender identity, national origin, ancestry, citizenship status, marital status, pregnancy, age, medical condition, genetic information, military and veteran status, disability, or any other basis protected by federal, state, and local law. Reasonable accommodation is available for qualified individuals with disabilities, upon request.
#LI-Onsite

Nearest Major Market: Irvine California
Nearest Secondary Market: Los Angeles
Job Segment: Real Estate, Systems Engineer, Engineer, Manager, Architecture, Sales, Engineering, Management