Senior Business Intelligence Architect ($175,00.00-$219,100.00)
Property: 
101 INNOVATION (0008)
Location: 
Irvine, CA, 92617
Division: 
Innovation Technology (IT)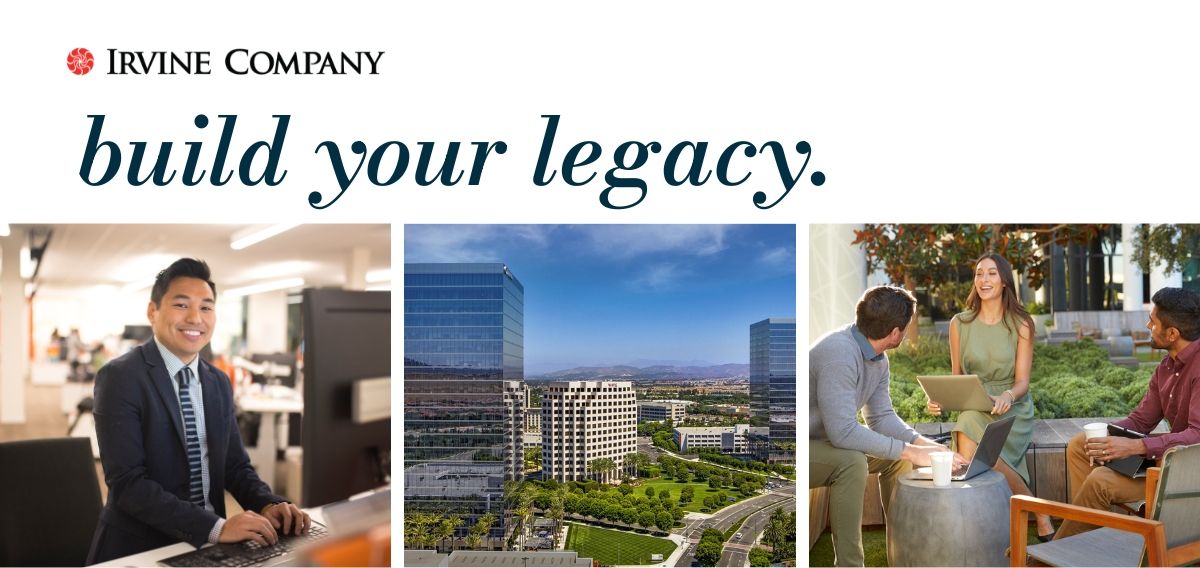 Position Summary:
Join our dynamic Enterprise Data Management and Integrations team as a Senior Business Intelligence Architect, where you'll play a pivotal role in shaping the strategic vision for enterprise data and driving immediate data architecture initiatives to support our business intelligence objectives.
If you are passionate about driving excellence in data stewardship, ensuring data quality, and providing strategic direction in the field of Business Intelligence, we invite you to join our team and contribute to the success of our enterprise-wide data initiatives. Apply now to be a key player in shaping the future of our data landscape!
 
Job Duties:
Data Architecture Leadership:
Spearhead the design, creation, and maintenance of a conceptual data infrastructure that underpins data quality, stewardship, integration, migration, and system collaboration.
Develop and document the blueprint of the data infrastructure using text documents and visual diagrams for enterprise-wide utilization.
Define and communicate master plans for enterprise data locations, data flows, and data availability to ensure seamless access across the organization.
Standards and Governance:
Establish and enforce standards, policies, guidelines, and best practices to ensure the appropriate management of data assets.
Standardize data definitions, formats, and storage methods to promote high data quality and unwavering data reliability.
Govern data assets to uphold trust and integrity, ensuring compliance with established standards.
Collaboration and Integration:
Lead the design and integration efforts for key data storage and systems, fostering collaboration across multiple domains.
Enable consistent and trustworthy data assets to optimize the deployment of reporting and analytics solutions.
Partner with the Enterprise Architecture Board, ensuring new technology solutions are designed for optimal access and usefulness, and leverages existing technologies for specific technical domain(s), and understands system-wide impacts. Assists in near/mid-term roadmap creation, to address gaps and move towards future state architecture to support growth, optimization, and innovation.
 
Minimum Qualifications / Other Expectations:
Bachelor's Degree from four-year college or university required with a major or emphasis in Computer Science, Information Systems, Business, Economics, Sociology, or related field. Master's Degree preferred.
Minimum of 15 years of relevant data management experience, encompassing areas such as master data, metadata, data architecture, data governance, data quality, data modeling, and data standards.
At least 5 years of experience with data cloud technologies.
At least 3 years of experience in architecting Snowflake solutions.
In-depth understanding of data governance tools/frameworks, metadata management tools, and data cataloging solutions.
Proficiency in data visualization tools as well as data preparation and transformation processes for business intelligence and analytics.
 
 Compensation:
Base Pay Range: $175,000.00 - $219,100.00
Actual placement within this range may vary based upon, but not limited to, relevant experience, time in role, base salary of internal peers, prior performance, business sector, and geographic location.
The Company also offers competitive benefits for full time employees including paid time off, matching 401(k), and health benefits.

About Us:
Irvine Company is a privately held real estate investment company and master-planner committed to creating and sustaining communities that thrive for generations.

Irvine Company is respected for its master planning and environmental stewardship of the Irvine Ranch in Orange County, including diversified operations throughout coastal California. Irvine Company brings to life neighborhoods and sustainable communities with a full range of housing, jobs, retail centers, schools, parks and open space.

We take as much pride in our employee community as we do the communities we create. It's an environment populated with talented and experienced people, a collaborative spirit and abundant opportunities.

Apply today to join our employee community, and learn more about Irvine Company, our legacy and our guiding principles.


Irvine Company is committed to providing equal opportunity in all of our employment practices, including selection, hiring, promotion, transfer, compensation, termination, and training, without regard to race, religion, color, sex, sexual orientation, gender, gender identity, national origin, ancestry, citizenship status, marital status, pregnancy, age, medical condition, genetic information, military and veteran status, disability, or any other basis protected by federal, state, and local law. Reasonable accommodation is available for qualified individuals with disabilities, upon request.
#LI-Onsite

Nearest Major Market: Irvine California
Nearest Secondary Market: Los Angeles
Job Segment: Real Estate, Architecture, Sales, Engineering