Community Relations Representative ($24.71)
Property: 
HAMPTONS, THE (2022)
Location: 
Cupertino, CA, 95014
Division: 
Apartments - On-Site (Apt OnSite)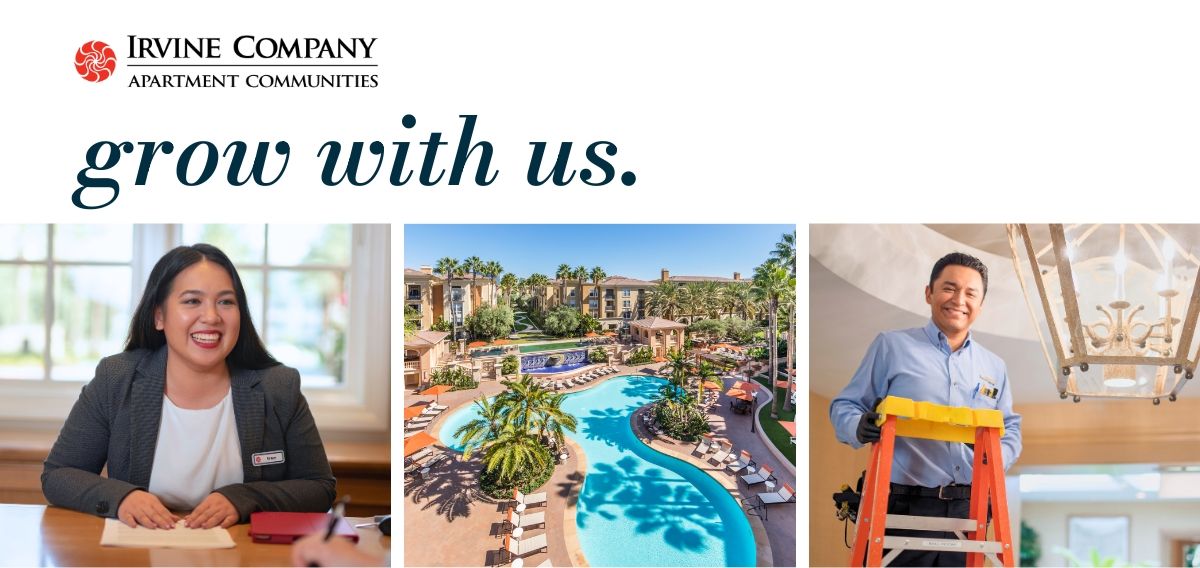 Position Summary:
Serves as the first point of contact for all resident interactions on site. Assists with all inquiries including move-in process, resident requests, customer follow-up, renewal process, move-out process, resident transfers, and evictions.
Job Duties:
Promotes positive, proactive customer interactions to make their Irvine Company experience of the highest quality.
Solves simple to complex resident relations issues in a timely manner.
Assists residents with the move-in and move-out process as needed.
Performs resident retention calls according to guidelines currently in place.
Ensures that all relevant information regarding resident concerns and requests are accurately recorded in OneSite.   
Provides input regarding how to continually improve and provide more efficient resident relations.
Facilitates the resident retention process which includes renewal paperwork.  
Assists with achieving financial goals through closing on renewals and transfers, participating in leasing. goals and communicating the value of our communities.
Process resident applications, lease documents and related paperwork as needed.
Performs community inspections to ensure aesthetics are maintained to company expectations.
Monitors NPS and Yelp scores daily to improve the customer experience and maintain awareness of community reputation.  Follow up with unresolved resident concerns in surveys or reviews as needed.
Completes and submits final account statements (FAS).
Manages the eviction process from beginning to end.
Participates in performance leasing consultant responsibilities as needed (leasing, tours, etc.)
Variances in responsibilities may exist by community type:
Larger Communities:
Focus may be on a specific responsibility and then rotated regularly.
May be required to train new hires.
Minimum Qualifications / Other Expectations:
High School Diploma or equivalent work experience
One year experience in customer service environment preferred
Superior customer service skills and a desire to help people
Ability to handle basic accounting principles and concepts
Excellent written and oral communication and interpersonal skills
Schedule may require work on weekends, holidays and evenings
Regular, consistent and timely attendance required
 Compensation:
Base Pay Start Rate: $24.71
Days Off: Sunday and Thursday
The Company also offers competitive benefits for full time employees including paid time off, matching 401(k), and health benefits.

About Us:
Irvine Company Apartment Communities (a division of Irvine Company) offers a portfolio of more than 125 resort-style apartment communities in coastal California's most desirable locations: San Diego, Orange County, West Los Angeles and Silicon Valley.

With world-class amenities, resort-like surroundings and an unparalleled commitment to customer service, Irvine Company Apartment Communities redefines the rental-living experience.

We take as much pride in our employee community as we do the communities we create. It's an environment populated with talented and experienced people, a collaborative spirit and abundant opportunities.
Apply today to join our employee community, and learn more about Irvine Company, our legacy and our guiding principles.

The Irvine Company is committed to providing equal opportunity in all of our employment practices, including selection, hiring, promotion, transfer, compensation, termination, and training, without regard to race, religion, color, sex, sexual orientation, gender, gender identity, national origin, ancestry, citizenship status, marital status, pregnancy, age, medical condition, genetic information, military and veteran status, disability, or any other basis protected by federal, state, and local law. Reasonable accommodation is available for qualified individuals with disabilities, upon request.
#LI-Onsite

Nearest Major Market: San Jose
Nearest Secondary Market: Palo Alto
Job Segment: Customer Service Representative, Customer Service