Construction, Architecture + Design
As an industry leader developing world-class real estate properties, we're at the forefront of architecture and design, and are always looking to build our team with exceptional craftsman and creative individuals looking for a career in real estate planning, development and construction.
Save Category as RSS Feed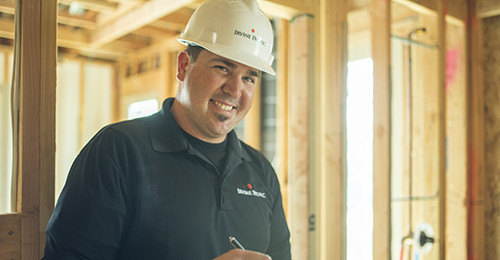 I feel the work I do everyday makes a difference to the people in our communities. I know when I go home that I truly did something meaningful and important. It is a joy coming to work each day!
Results 1 – 8 of 8
Page 1 of 1
Search results for "". Page 1 of 1, Results 1 to 8
Title
Job Function
Location
Date
Asst. Mgr., Construction

San Diego, CA, US, 92129

Dec 4, 2018

0.00 mi

Construction

CA

San-Diego-Asst_-Mgr_%2C-Construction-CA-92129

Dir., Project Mgmt - Apartment Operations

San Diego, CA, US, 92122

Nov 27, 2018

0.00 mi

Project Mgmt

CA

San-Diego-Dir_%2C-Project-Mgmt-CA-92122

Project Administrator

Newport Beach, CA, US, 92660

Dec 17, 2018

0.00 mi

Project Mgmt

CA

Newport-Beach-Project-Administrator-CA-92660

Development Associate

Irvine, CA, US, 92617

Nov 26, 2018

0.00 mi

Project Mgmt

CA

Irvine-Development-Associate-CA-92617

Sr. Mgr, Project/Const Mgt

Irvine, CA, US, 92617

Dec 12, 2018

0.00 mi

Construction

CA

Irvine-Sr_-Mgr%2C-ProjectConst-Mgt-CA-92617

Sr. Mgr., Construction

Irvine, CA, US, 92617

Dec 5, 2018

0.00 mi

Construction

CA

Irvine-Sr_-Mgr_%2C-Construction-CA-92617

Transaction Coordinator

Irvine, CA, US, 92617

Dec 18, 2018

0.00 mi

Project Mgmt

CA

Irvine-Transaction-Coordinator-CA-92617

Assistant Manager, Project Management

Irvine, CA, US, 92617

Dec 12, 2018

0.00 mi

Construction

CA

Irvine-Assistant-Manager%2C-Project-Management-CA-92617