Property Management + Operations
A career in our Property Management and Operations divisions means you're an ambassador of the community, where you will oversee activities, build lasting relationships with residents, and become a trusted advisor in a dynamic position. With world-class retail, office, and resort properties—along with more than 140 resort-style apartment communities spanning six California cities—you're guaranteed to find an opportunity to excel in.
Save Category as RSS Feed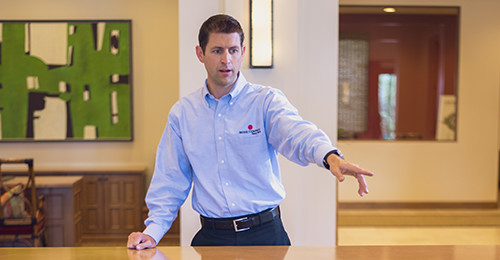 Working for the Irvine Company has allowed me growth and experiences in multiple divisions. They are genuinely focused on the career development of their employees.
Results 1 – 12 of 12
Page 1 of 1
Search results for "". Page 1 of 1, Results 1 to 12
Title
Job Function
Location
Date
Community Manager

Irvine, CA, US, 92618

Nov 28, 2018

0.00 mi

Customer Service

CA

Irvine-Community-Manager-CA-92618

Community Manager

Irvine, CA, US, 92612

Nov 29, 2018

0.00 mi

Customer Service

CA

Irivne-Community-Manager-CA-92612

Part Time Front Desk (Emissary)

Santa Monica, CA, US, 90401

Dec 1, 2018

0.00 mi

Customer Service

CA

Santa-Monica-Emissary-CA-90401

General Manager

Playa Vista, CA, US, 90094

Dec 4, 2018

0.00 mi

Customer Service

CA

Playa-Vista-General-Manager-CA-90094

Sr. Associate

San Diego, CA, US, 92101

Dec 5, 2018

0.00 mi

Customer Service

CA

San-Diego-Sr_-Associate-Office-CA-92101

Sr. Dir., Portfolio Operations

San Diego, CA, US, 92121

Dec 6, 2018

0.00 mi

Customer Service

CA

San-Diego-Sr_-Dir_%2C-Portfolio-Operations-CA-92121

Community Relations Representative

Carlsbad, CA, US, 92008

Dec 6, 2018

0.00 mi

Customer Service

CA

Carlsbad-Community-Relations-Representative-CA-92008

Sr. Associate - Office

San Diego, CA, US, 92130

Dec 8, 2018

0.00 mi

Customer Service

CA

San-Diego-Sr_-Associate-Office-CA-92130

Part Time Receptionist

San Diego, CA, US, 92122

Dec 10, 2018

0.00 mi

Admin Supt Svcs

CA

San-Diego-Receptionist-CA-92122

Mgr., Operations - Office

Newport Beach, CA, US, 92660

Dec 11, 2018

0.00 mi

Customer Service

CA

Newport-Beach-Mgr_%2C-Operations-Office-CA-92660

General Manager

Santa Monica, CA, US, 90401

Dec 12, 2018

0.00 mi

Customer Service

CA

Santa-Monica-General-Manager-CA-90401

Concierge - ICAC

Santa Clara, CA, US, 95054

Dec 14, 2018

0.00 mi

Guest Service

CA

Santa-Clara-Concierge-ICAC-CA-95054