Food & Beverage + Culinary
Our world-class collection of resort properties includes acclaimed restaurants, cafes, bars and lounges that all seek to creatively impact and evolve the culinary industry. We're looking for talented individuals with charismatic, friendly and gracious personalities who are ready for a rewarding career in the food and beverage industry. Whether you prefer the kitchen or the front of the house, you'll find a range of exciting opportunities at any and all of our distinctive dining locations.
Save Category as RSS Feed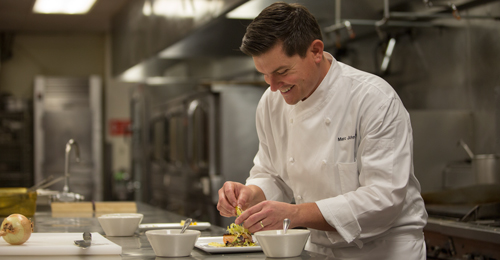 What I enjoy most about working for the Irvine Company is the amount of support and tools you are given, in order for you to perform at your very best!
Search results for "". Page 1 of 2, Results 1 to 25
Title
Job Function
Location
Date
Cook II - Oak Creek Golf Club

Irvine, CA, US, 92618

Dec 18, 2018

0.00 mi

Food & Beverage

CA

Irvine-Cook-II-CA-92618

Beverage Cart Attendant - Oak Creek Golf Club

Irvine, CA, US, 92618

Dec 18, 2018

0.00 mi

Food & Beverage

CA

Irvine-Beverage-Cart-Attendant-CA-92618

Busperson - The Resort at Pelican Hill

Newport Beach, CA, US, 92657

Dec 17, 2018

0.00 mi

Food & Beverage

CA

Newport-Beach-Busperson-The-Resort-at-Pelican-Hill-CA-92657

In Room Dining Coordinator

Newport Beach, CA, US, 92657

Dec 16, 2018

0.00 mi

Food & Beverage

CA

Newport-Beach-In-Room-Dining-Coordinator-CA-92657

Barback - Red Bar & Lounge

Irvine, CA, US, 92614

Dec 15, 2018

0.00 mi

Food & Beverage

CA

Irvine-Barback-Red-Bar-&-Lounge-CA-92614

Food & Beverage Supervisor - EATS Kitchen and Bar

Irvine, CA, US, 92604

Dec 14, 2018

0.00 mi

Food & Beverage

CA

Irvine-Food-&-Beverage-Supervisor-EATS-Kitchen-and-Bar-CA-92604

Culinary Extern - The Resort at Pelican Hill

Newport Beach, CA, US, 92657

Dec 13, 2018

0.00 mi

Food & Beverage

CA

Newport-Beach-Culinary-Extern-The-Resort-at-Pelican-Hill-CA-92657

Pastry Cook IV - The Resort at Pelican Hill

Newport Beach, CA, US, 92657

Dec 12, 2018

0.00 mi

Food & Beverage

CA

Newport-Beach-Pastry-Cook-IV-The-Resort-at-Pelican-Hill-CA-92657

In Room Dining Coordinator

Newport Beach, CA, US, 92657

Dec 11, 2018

0.00 mi

Food & Beverage

CA

Newport-Beach-In-Room-Dining-Coordinator-CA-92657

Prep/Line Cook - The Resort at Pelican Hill

Newport Beach, CA, US, 92657

Dec 11, 2018

0.00 mi

Food & Beverage

CA

Newport-Beach-Cook-III-The-Resort-at-Pelican-Hill-CA-92657

Sous Chef - Andrea Ristorante

Newport Coast, CA, US, 92657

Dec 11, 2018

0.00 mi

Food & Beverage

CA

Newport-Coast-Sous-Chef-Andrea-Ristorante-CA-92657

Private Dining Server - Fashion Island Hotel

Newport Beach, CA, US, 92660

Dec 11, 2018

0.00 mi

Food & Beverage

CA

Newport-Beach-Private-Dining-Server-Fashion-Island-Hotel-CA-92660

Director of Food & Beverage - Hotel Irvine

IRVINE, CA, US, 92614

Dec 10, 2018

0.00 mi

Food & Beverage

CA

IRVINE-Director-of-Food-&-Beverage-Hotel-Irvine-CA-92614

Club 12 Ambassador

Irvine, CA, US, 92614

Dec 9, 2018

0.00 mi

Food & Beverage

CA

Irvine-Club-12-Ambassador-CA-92614

Bartender - Red Bar & Lounge

Irvine, CA, US, 92614

Dec 8, 2018

0.00 mi

Food & Beverage

CA

Irvine-Bartender-Red-Bar-&-Lounge-CA-92614

Restaurant Manager - Oak Grill

Newport Beach, CA, US, 92660

Dec 8, 2018

0.00 mi

Food & Beverage

CA

Newport-Beach-Lounge-Manager-CA-92660

Asst. General Manager, Coliseum

Newport Beach, CA, US, 92657

Dec 7, 2018

0.00 mi

Food & Beverage

CA

Newport-Beach-Asst_-General-Manager%2C-Coliseum-CA-92657

Pastry Cook / Baker - Hotel Irvine

Irvine, CA, US, 92614

Dec 7, 2018

0.00 mi

Food & Beverage

CA

Irvine-Pastry-Cook-II-Per-Diem-CA-92614

Private Bar Attendant

Newport Beach, CA, US, 92657

Dec 6, 2018

0.00 mi

Food & Beverage

CA

Newport-Beach-Private-Bar-Attendant-CA-92657

Private Bar Attendant

Newport Beach, CA, US, 92657

Dec 5, 2018

0.00 mi

Food & Beverage

CA

Newport-Beach-Private-Bar-Attendant-CA-92657

Supv., Food & Beverage

Newport Beach, CA, US, 92657

Dec 5, 2018

0.00 mi

Food & Beverage

CA

Newport-Beach-Supv_%2C-Food-&-Beverage-CA-92657

Busperson

Newport Coast, CA, US, 92657

Dec 4, 2018

0.00 mi

Food & Beverage

CA

Newport-Coast-Busperson-CA-92657

In-Room Dining Coordinator - Fashion Island Hotel

Newport Beach, CA, US, 92660

Dec 3, 2018

0.00 mi

Food & Beverage

CA

Newport-Beach-Private-Dining-Coordinator-CA-92660

Andrea Bar Manager

Newport Coast, CA, US, 92657

Nov 29, 2018

0.00 mi

Food & Beverage

CA

Newport-Coast-Manager%2C-Great-Room-CA-92657

Dir., Banquets

Newport Beach, CA, US, 92657

Nov 28, 2018

0.00 mi

Food & Beverage

CA

Newport-Beach-Dir_%2C-Banquets-CA-92657